The Miracle of Amsterdam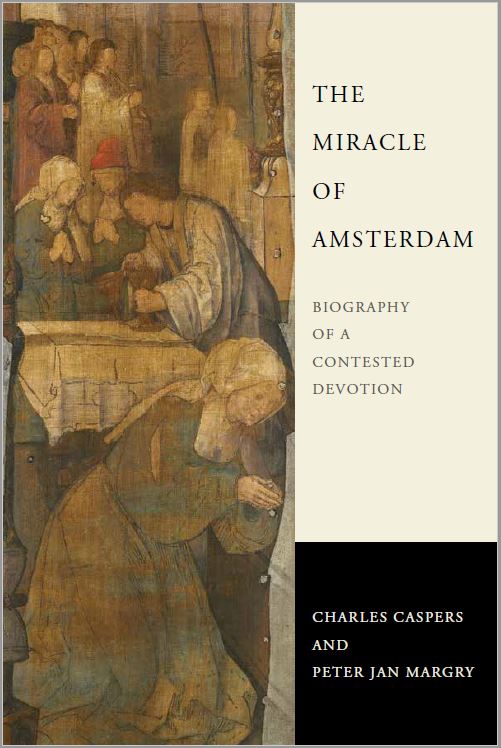 The Miracle of Amsterdam presents a "cultural biography" of a Dutch devotional manifestation. According to tradition, on the night of March 15, 1345, a Eucharistic host thrown into a burning fireplace was found intact hours later. A chapel was erected over the spot, and the citizens of Amsterdam became devoted to their "Holy Stead." From the original Eucharistic processions evolved the custom of individual devotees walking around the chapel while praying in silence, and the growing international pilgrimage site contributed to the rise and prosperity of Amsterdam.
With the arrival of the Reformation, the Amsterdam Miracle became a point of contention between Catholics and Protestants, and the changing fortunes of this devotion provide us a front-row seat to the challenges facing religion in the world today. Caspers and Margry trace these transformations and their significance through the centuries, from the Catholic medieval period through the Reformation to the present day.
About the authors
Charles Caspers is an expert in the field of popular devotions, spirituality, liturgy, and mission history. Together with Peter Jan Margry he published a four-volume study on pilgrimage sites in the Netherlands. He is a senior fellow of the Titus Brandsma Institute in Nijmegen.
Peter Jan Margry is professor of European ethnology at the University of Amsterdam and a senior fellow at the Meertens Institute. He is the author of Shrines and Pilgrimage in the Modern World: New Itineraries into the Sacred.